Services

Design Options There are many decisions to be made when creating you memorial. The possibilities are endless.

Granite Swan Memorials is happy to help you choose the type of carving you would like. Choices of styles include:


---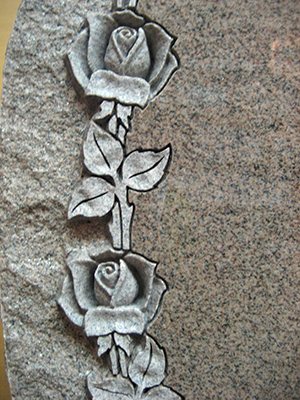 Shaped:

This type of carving adds dimension to your shape. It is frequently used on florals and leaves to give texture to the design.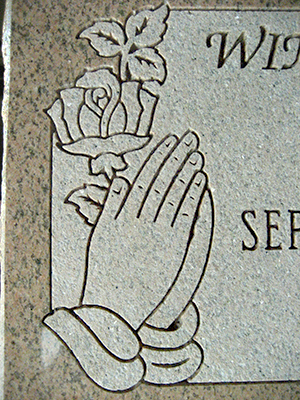 Flat:

This carving type is one dimensional and as the name implies, flat to the stone. There is no hollowing or texture to the design. This is used most commonly on a flush marker.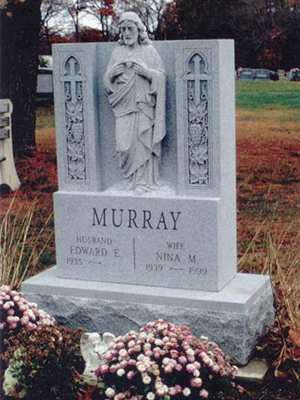 Sculptures:


Sculptures are done by hand and provides you with a relief of the design.
---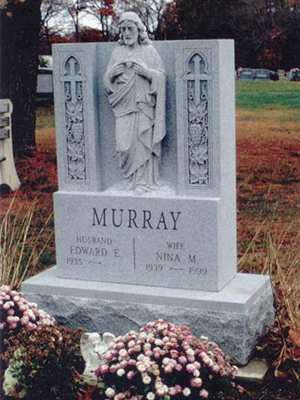 Statues:


Statues can also be added to the memorial to add that personal touch.
---
Etchings on your memorial are another way for you to personalize your memorial. Etchings can be done by an image provided by you or you may choose from the many designs we have in our showroom. Etchings can be done both by laser or by hand.

The lettering style is also something which will add to you monument design choices. Many letter styles are available.

Adding lettering to an existing monument:
There are times when additional lettering or the addition of a date is necessary to an existing monument. Granite Swan Memorials is happy to help with this process. By going to the cemetery to see the existing memorial, we are able to match the lettering that is already there. This additional sandblasting is done right at the cemetery without the removal of the memorial.